Big Pine Physical Therapy, Inc.
Look at therapy differently…
Are you tired of the same, out-dated therapy practices, such as hot/ice packs and static stretching? Does your current therapy just not seem to be working for you? Do you feel like your voice is not being heard?  Come see us for a patient-centric, modern approach to physical therapy!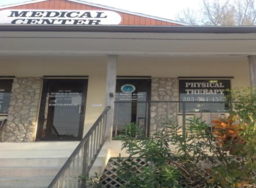 Welcome!
When it comes to choosing the best option for physical therapy in the Keys, let us show you how we are different than the rest!  Make an appointment today at our new facility in Big Pine Key and experience our unique approach to providing modern, research-supported therapy.
Board Certified Physical Therapy
Who We Are
All physical therapy is the same, right?  Wrong! There are many different philosophies and approaches to physical therapy.  To learn more about our philosophies and approaches, click to read more.
We offer advanced treatments in the following areas:
General Orthopedics
Lower Back and Neck Pain
Neurological Rehabilitation
Worker's Compensation
Balance Gait Program
Joint Replacement Rehabilitation
Post Surgical Rehabilitation
Sports Injuries
Tendinitis
and more!
Accepted Insurance Companies
Align Networks
Blue Cross Blue Shield
Blue Care Network
Health Alliance Plan (HAP)
HealthPlus
Medicare
Medrisk
Tricare
United Health Care
Worker's Compensation Carriers
Non-Insured $90.00 for hourly session. Make an Appointment Today! New patient Form or call: 305-304-4585